The people speak! Read what our clients have to say about us.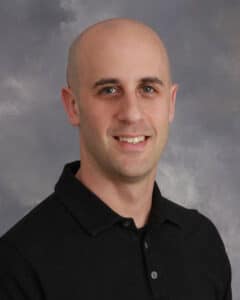 I have been working with Pernille for over 2 years now. As a Chiropractor I often find that there is a muscular component to the complaints of patients that can't be cared for solely through chiropractic. Pernille's understanding of the muscular anatomy enables her to care for my clients in a way that most other massage therapists can't. Pernille is not your average spa massage therapist, but performs true muscular therapy depending on the symptoms and complaints of the individual client. I look forward to a continued professional relationship with Pernille, and have total comfort in knowing that she is giving my patients the very best care.
Dr. Jared Wiskind DC, CKTP
Duluth MultiCare
www.duluthmulticare.com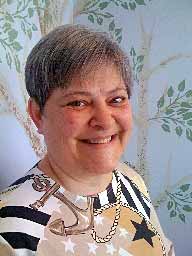 My name is Gloria Aultman and I am a breast cancer survivor. Finding Pernille has been my saving grace in my recovery from having a mastectomy and reconstructive surgery which relocated a muscle from my back. In 2008 I started seeing Pernille to help me with the pain I was experiencing in my back and shoulder, along with some numbness in my arm. As a computer programmer I spend 8-12 hours a day sitting at a desk, typing and using a mouse. This type of work forces me to keep my arm bent and in the same position for long periods of time which aggravates my condition. With Pernille's healing hands, I have begun to regain the flexibility I lost and the pain has begun to subside. She has taught me stretches that I have been able to practice in between sessions. By continuing to see Pernille, I know I will continue on the road to recovery. Though I highly doubt I'll ever be able to stop coming to see her. It just feels too good!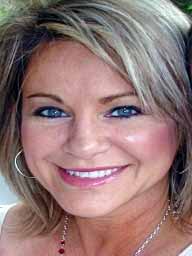 Dear Pernille,
I just wanted to take a moment to let you know how appreciative I am to have access to someone like you as a massage therapist. As a retired chiropractor for 18 years I have had a vast amount of experience with massage. I feel as though I could teach the courses and actually have considered this. But I can truly say that practitioners like yourself just don't come along very often.
I always had a massage therapist in my office as a chiropractor and have felt that the two arts (chiropractic and massage) must work together to solve physical ailments and for ultimate health. That is what you are doing in the office that you are in and I can only hope that everyone that is able takes advantage of what you have to offer.
Also, I have had thousands of massages from all kinds of people. I typically get them weekly. The best massages for me come from individuals like yourself that can tune in on specific areas of concern with creativity and ingenuity in order to tackle the problem at hand.
Too often, therapists have routines that they have predetermined to carry out on whoever gets on their table next. Not the case with you. As I tell you about my problem, I see your brain thinking in all the directions that you need to consider in order to help me.
Not only are you thinking in all the directions that you need to in order to help me, your "hands" are also sensitive, fine tuned, and healing. I can feel relaxed and at ease knowing that you are dealing with me the way my body needs on that particular day.
Pernille, you are a blessing and an asset to your profession. I want to thank you for giving of yourself like you do and I wish you all the best in your endeavors whatever they may be.
Sincerely,
Dr. Shelley West
Despite its benefits, massage isn't meant as a replacement for regular medical care. Let your doctor know you're trying massage and be sure to follow any standard treatment plans you have.  We are located in Duluth, GA, and serve the surrounding areas including:  Lawrenceville, Suwanee, John's Creek, Alpharetta, Norcross, and the Atlanta Metro Area.
Gift Certificates!
Gift certificates are available by mail, from the office or by email!
Pernille Stephens, CNMT/, CST-D/, LMT
Duluth Neuromuscular Therapy
(Johns Creek Chiropractic and Wellness)
6385 McGinnis Ferry Rd, Suite 201
Johns Creek, GA 30005
Phone: 678.591.8848