Let us know what you need.
If you have questions, would like to schedule an appointment or consultation, or would like more information, please provide your name and contact information.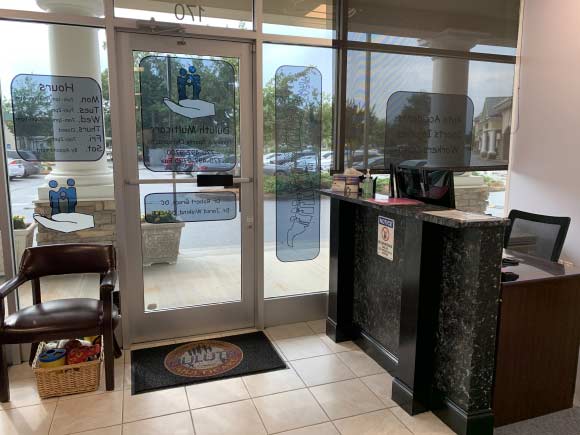 Appointments Availability
Appointment availability is typically within 24 – 48 hours, on a first call, first come served basis. Same day appointments may be available, though are more difficult to accommodate.
Appointment Reservations
Call our office 678-591-8848. If calling after hours or if we are session, please leave a voice mail message with your desired appointment day and time. We will call you to confirm the availability of your desired appointment.
When the appointment is booked that time is reserved for you. Please review our Late Arrival and Cancellation Policies.
New Clients
Please arrive 10-15 minutes prior to your appointment time. In order for us to be able to better assist you achieve your session goal(s), you will be required to fill out a New Client intake form.
Late Arrivals
Please allow yourself plenty of time to arrive to your appointment on time and to ensure you are able to receive your full session.
Late arrivals will receive the time remaining in the reserved appointment. The client will be responsible for the full fee of the reserved appointment.
If the massage therapist is running late for your session the time will be made up or the session fee will be adjusted accordingly.
Cancellations
24 hour notice is required for appointment cancellations to allow other clients in need, the opportunity to receive care.
In cases when the appointment was reserved the day prior to the appointment but within 24 hours, the cancellation call must be received by 10am the day of the appointment.
For same day appointment reservations, a 2 hour cancellation is requested.
"No shows" and or appointments cancelled without the required notice will be billed a full session fee for the reserved appointment.
Despite its benefits, massage isn't meant as a replacement for regular medical care. Let your doctor know you're trying massage and be sure to follow any standard treatment plans you have.  We are located in Duluth, GA, and serve the surrounding areas including:  Lawrenceville, Suwanee, John's Creek, Alpharetta, Norcross, and the Atlanta Metro Area.
Gift Certificates!
Gift certificates are available by mail, from the office or by email!
Pernille Stephens, CNMT/, CST-D/, LMT
Duluth Neuromuscular Therapy
(Johns Creek Chiropractic and Wellness)
6385 McGinnis Ferry Rd, Suite 201
Johns Creek, GA 30005
Phone: 678.591.8848